Hertta Kiiski
Róisín White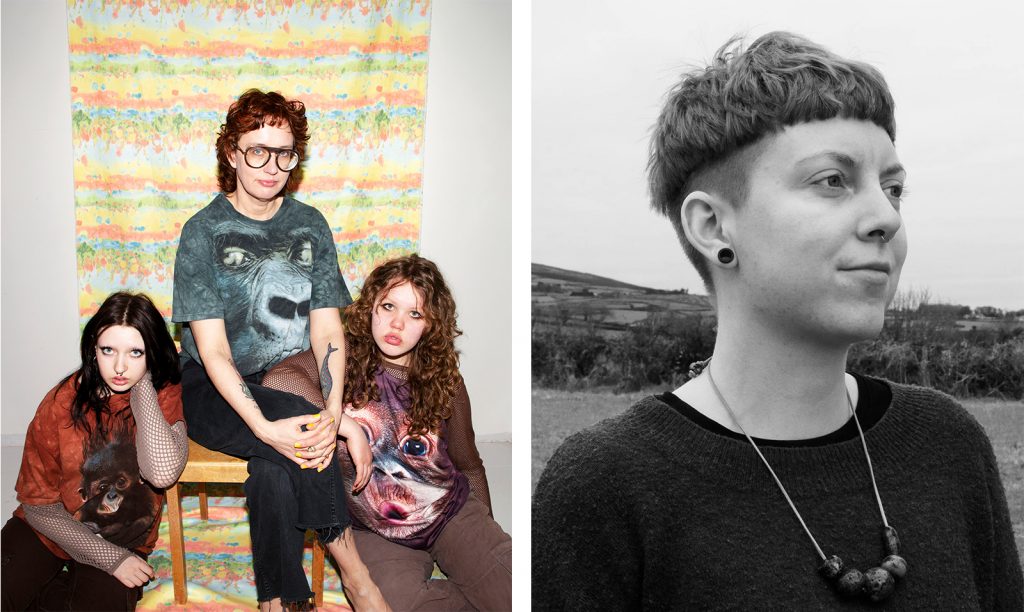 BOOK NOW!
Running 1- 4 July
At Project Arts Centre, 39 Essex St. East, Temple Bar, D02 RD45, Dublin
Opening Hours Mon-Sun 11:30am-5:30pm
Admissions free, booking required
Running 5 July-2 August
At Rathfarnham Castle 153 Rathfarnham Rd, Rathfarnham, D14 F439, Dublin
Opening Hours Mon-Sun 9:30am-5:30pm
Associated Artists Talk:
– 6pm Friday 2 July — PhotoIreland Festival Launch with Hertta Kiiski
Book for free here.
Supported by the Arts Council of Ireland, Dublin City Council, and FRAME Contemporary Art Finland.
This double-commission by PhotoIreland Festival invites Finnish artist Hertta Kiiski to present a new body of work called Milky Way to respond to the theme of this year's festival of food and consumption politics. The installation will be launched during opening week at Project Arts Centre, later moving to Rathfarnham Castle to join the main group exhibition. Irish artist Róisín White was invited to respond to Hertta's work by creating a work that would aid the engagement of younger audiences towards this installation and the themes within.
Milky Way is a shrine and a playground that explores co-existence between us and other life forms.
"I approach the ecological catastrophe and animal rights through the emotions and feelings they awaken. At this moment I think that empathy is the key to dispelling the artificial division between humanity and the rest of nature, and to ending the culture of oppression and exploitation – it could work as a bridge to a more equitable coexistence. Collaborating with my teenage daughter and niece I highlight the fact that our children have to deal with the catastrophe we are leaving to them."
Milky Way addresses the topic of animals treated as milk-producing machines. The human urge to achieve domination over other species crystallises in the act of long-distance transport of unweaned calves. Despite its heart-breaking starting point, the work deals with love and hope for a better future. The installation and performance evoke questions around topics of empathy, ethics and companionship between human beings and other species. The work is aimed at all but particularly at young audiences, achieved through the young protagonists, colours, haptic materials, elements of play and thought-provoking content.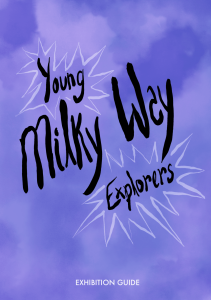 Exhibition Guide: Young Milky Way Explorers
Check-In (Young Milky Way Explorers)
12pm Sat 24 July via Zoom (Link available soon)
A friendly Zoom check-in will be hosted by the artist, Róisín, facilitating a sharing space. Families who have visited the exhibition are welcome to join and share and talk about the work they saw and made. This Zoom check-in is aimed at young people and their families (ages 6-18, under 12s should have an adult present with them while on the zoom call). Bookings will open soon.
In response to Hertta Kiiski's Milky Way installation, Dublin based visual artist Róisín White created an exhibition guide aimed at our younger visitors to investigate and navigate the artwork. The guide will encourage young people (and their families) to take a closer look at the exhibition, to consider the materials used (yes! you can touch this exhibit!), the themes and questions the work poses, and suggest ways that you can make your own artistic response when you get home.
Guides are available in the gallery space and as a PDF online. Please share your response artworks with info@photoireland.org or you can tag the artist @how_fascinating and festival @photoirelandfst on social media !
All entries will be put into a raffle and three lucky explorers will be picked out of a hat to receive their own copy of Eyes Open by Susan Meiselas, thanks to

The Library Project.
About the Artists
Hertta Kiiski is an artist living in Turku, Finland. She works with photography, textiles, video, installation, space and often with animals and her daughters and niece. Her practice imagines an alternative past or future in which life forms of the planet mingle with each other in harmony. The works exist in a framework of love – the representation of interrelations between humans, non-humans and space. She creates site-sensitive installations to establish a space for breathing and listening.
She has an MFA from the Finnish Academy of Fine Arts (2015) and a BA in Photography from Turku Arts Academy (2012). Her artworks have been on display in numerous galleries, museums and photo festivals in Finland and abroad. The recent exhibitions include a solo exhibition Primeval Soup at Turku Art Museum (FI), Silent Spring at Hafnarborg Museum (IS) and a retrospective exhibition Violet Sea at the Finnish Museum of Photography. Her second book 'I was an apple and I got peeled – but it was a good thing' was published 2016 (Kehrer Verlag, Berlin). She is also a board member at an artist-run gallery Titanik in Turku (FI) and runs a window gallery Delfoi. She is currently supported by The Arts Promotion Centre Finland.
Róisín White is a visual artist based in Dublin, working primarily with photography, while incorporating drawing, sculpture, and collage into her practice. Róisín holds a BA(hons) in Photography from DIT, and certificates in Ceramics and Sculpture from NCAD.
Róisín White's work draws from archival materials and seeks to create a dialogue with our forgotten histories through the use of found photography and ephemera. She has an interest in exploring lore and the fictional narrative that can be discovered in discarded imagery, previous understandings agitated, and new meanings drawn out. Roisin's sculptural work brings her photographic work into the three-dimensional and builds on means of photographic reception.
White has exhibited her work in Ireland and across Europe, with her debut solo exhibition at The Library Project in August 2018. She was selected to represent PhotoIreland at Futures Photography platform, and was selected for Parallel European Photography Platform in 2018/9. In 2020 she was selected for a solo exhibition with Pallas Projects, which has been postponed until 2021.
Image, Left: Hertta Kiiski and performers Irma and Elli. Photo by Viivi Saikkonen.
Image, Right: Róisín White, courtesy of the artist.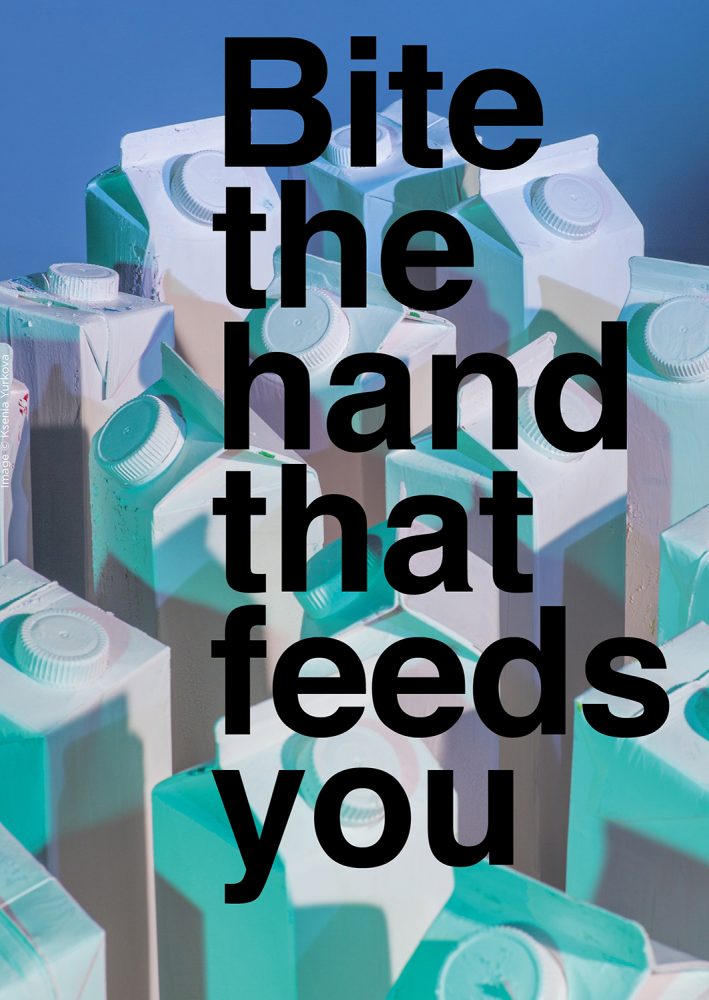 AVAILABLE TO PRE-ORDER NOW
FOR RELEASE IN SEPTEMBER
Published on the occasion of the twelfth edition of PhotoIreland Festival, this limited edition publication will present a record and reflection of the month-long programme of events. In addition, readers will find exclusive texts and work, expanding on the conversations had during the festival. We invited a number of contributors to reflect on the theme of the festival and some of the artists presented.